News
LAMMA 2016: the sun shines on a highly successful event
16th April 2015
FastHouse™: A brief but very welcome respite from the wet and windy weather, which has plagued many parts of the country over recent months, coincided with the two days of the UK's largest farm machinery and services showcase, the 35th LAMMA Show.
The event which took place at the East of England Showground at Peterborough, between the 20th & 21st January, once again attracted record crowds of farmers and contractors from across the UK and further afield who were able to browse over 850 stands displaying machinery, crop protection equipment and supplies and a wide range of associated farm business services.
FastHouse™ took advantage of this event to showcase its Anti Vandal and Mobile Home Range of Products. The show attracted more than 40,000 visitors and FastHouse™ found a strong appetite for its Anti Vandal and Mobile Home product ranges. Our Operations Director Brian Fox reported good interest from potential customers whilst also taking a number of orders. There were also many requests for further contact.

Brian Fox, Operations Director for FastHouse™ stated that The 35th LAMMA show had been a great success for FastHouse™ and would certainly consider the technical event for the arable farming sector next year at the East of England Showground at Peterborough on 18th & 19th January 2017.
Telephone: +44(0)7712627849
Related Posts

Come along and meet the team!
Open Recruitment event 4 May 2022 Come on in and get a feel of how good it is to work…
View post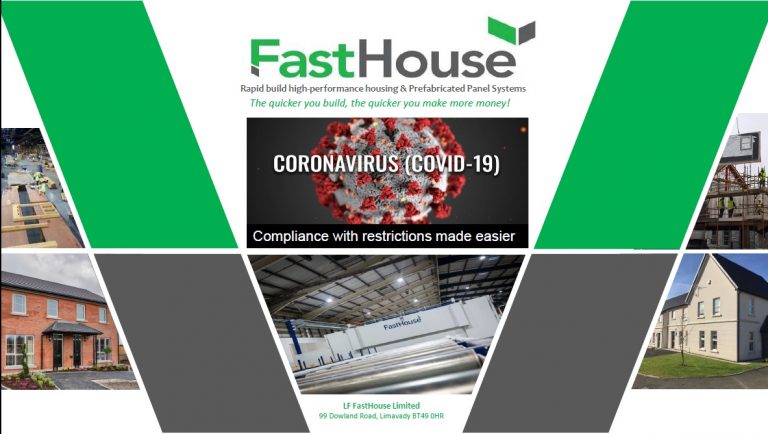 FastHouse new presentation on COVID-19 compliance now available
Cornavirus COVID-19 - Compliance with restrictions made easier The purpose of this presentation is to highlight the challenges that…
View post