Process
Manufacture
We drive quality, accuracy and ensure continuous improvement through ongoing defect inspection and monitoring of dimensional tolerances. Our seamless integration between design and manufacturing via CAD-CAM technology, means the transition between phases can be done smoothly.
Our state-of-the-art framing lines for wall production guarantees precision and safety in the manufacture of frame works. The latest CNC technology ensures consistent high quality.
Under the installation process you can read about the FastHouse timber frame levelling system and mechanical fixing brackets and learn how these components contribute to a fast and accurate assembly.
Manufacturing procedures
Traceability on all materials used
Quality mark added to all completed panels
All timber frame components are marked for correct orientation and positioning during the on-site simple erection process.
Optimisation software minimises waste
Timber grading/stamping done visually or by machine
ISO 9001 – consistently meeting customer and regulatory requirements
State of the art fully automated CNC Machines and saws cut all timber/sheeting for accuracy and repeatability
Two fully automated CAM enabled framing machines at the framing stations build complex assemblies and precise element sheeting:

Top & bottom plates are positioned at stops and automatically tensioned
Studs are automatically positioned, tensioned and secured

Three multifunction bridges for nailing/stapling, sawing, trimming and drilling. This fully automated process achieves a uniformly precise design on all elements.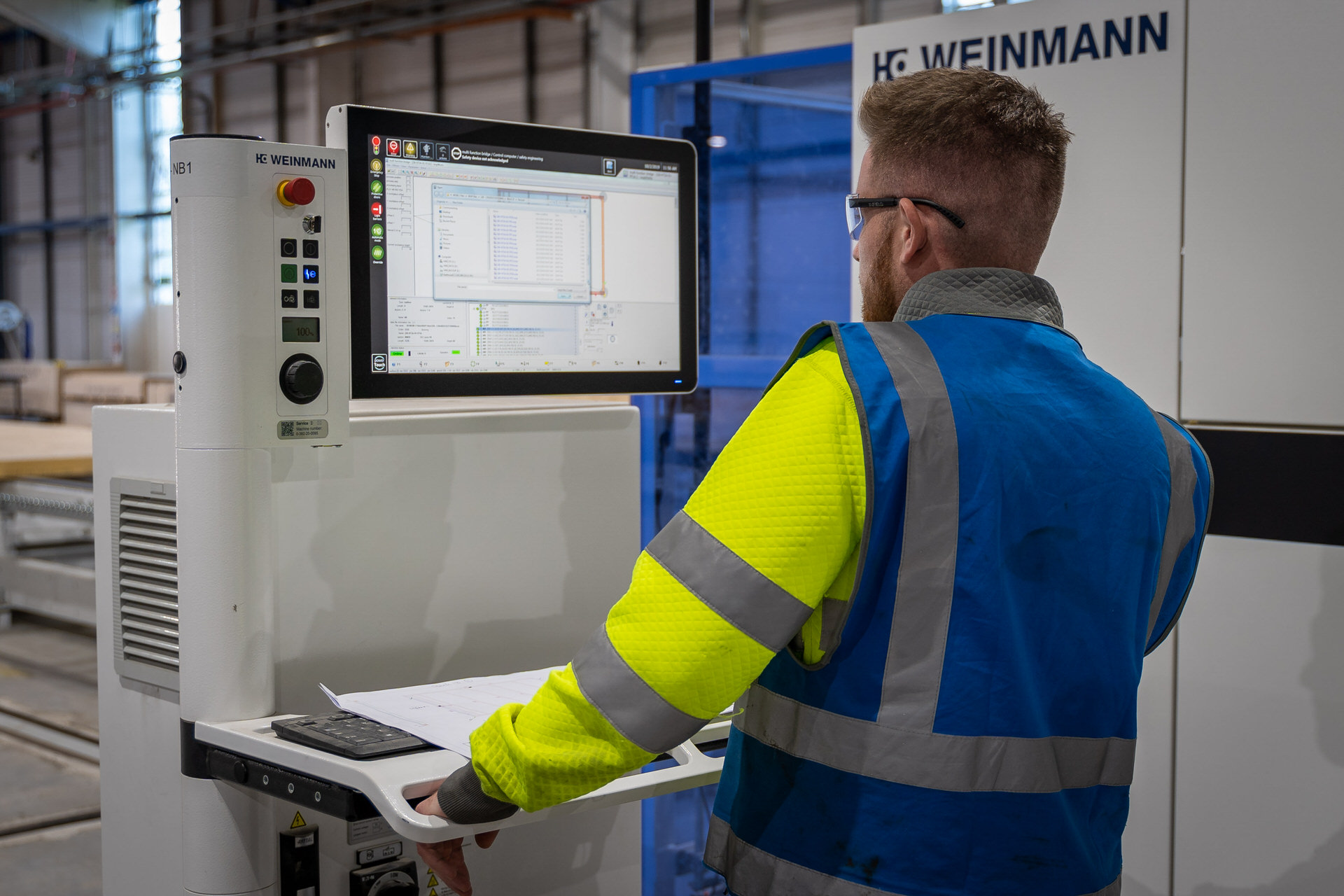 Our company
Why Choose FastHouse?
FastHouse has been developed in response to a market need for high performance, energy efficient and cost effective construction systems which bring the benefits of being produced in factory controlled environment.
FastHouse offer innovative offsite manufacturing solutions to:
Address the shortage of skilled construction labour
Reduce construction time frame and providing certainty to program
Remove the risk of design, materials and workmanship failures
We manufacture precision engineered timber frame systems in our 200,000 ft2 facility in Limavady, Northern Ireland.
Our Company