News
The housing market is broken
10th February 2017
Lack of supply now biggest problem for Northern Ireland Housing Market – Belfast Telegraph
The UK government has declared that the housing market is broken. Offsite manufacturing can accelerate construction and increase productivity.   With the use of modern methods of construction, homes can be built faster than traditional build while reducing costs.
Lack of supply 'now biggest problem for Northern Ireland housing market' (Belfast Telegraph)
The latest Royal Institution of Chartered Surveyors (RICS) survey said buyer interest in homes was strong, but the number of houses coming onto the market was falling.
The majority of members who were questioned for the residential market survey, produced in association with Ulster Bank, said they felt prices had gone up during January and would continue to do so over the next three months.
Last month the RICS forecast that house prices would increase by around 3% this year.
Samuel Dickey, RICS residential property spokesman said: "The Northern Ireland housing market appears to have begun 2017 much as it ended 2016, with prices edging upwards and reasonable demand evident.
"However, supply remains a challenge, with no sign of the number of properties coming onto the market picking up.
"Surveyors expect transaction activity to hold up in the short-term, but unless supply improves this won't be sustained.
"It remains to be seen if sellers are holding off until the spring months before marketing their properties."
Sean Murphy, the managing director of branch banking at Ulster Bank, said the market had started this year with the anticipation of growth in prices and transactions.
"Our own expectation at Ulster Bank is for strong mortgage demand, with the ongoing very low interest rate environment and people's desire to own their own home," he said.
The most recent house price index from Land & Property Services said the average house price in Northern Ireland in the third quarter of 2016 was around £124,093 – up 5.4% on the year before.
But the separate Ulster University house price index put the average house price at £159,932 over the third quarter of the year – a rise of 6.1% on the 12 months previously.
Last month, estate agent Simon Brien, who has branches in Holywood, Co Down, and two premises in Belfast, said the business was experiencing a busy start to the year.
But he also indicated that there was a significant shortage of property coming on the market for sale.
Belfast Telegraph  Published 08/02/2017
Related Posts

Come along and meet the team!
Open Recruitment event 4 May 2022 Come on in and get a feel of how good it is to work…
View post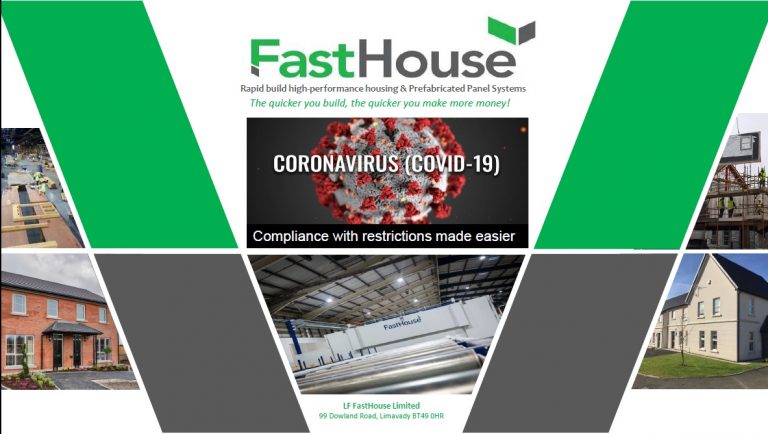 FastHouse new presentation on COVID-19 compliance now available
Cornavirus COVID-19 - Compliance with restrictions made easier The purpose of this presentation is to highlight the challenges that…
View post