News
Holiday the FastHouse way ! Family's enjoy our stunning leisure lodges at the Killyhevlin Hotel.
27th June 2017
Marie Louise McConville: Feeling refreshed after lakeside family staycation
Ain't life grand?
I mean, life's good – right?
Oh yes, this week, I'm feeling upbeat, revived and refreshed and I have a certain bounce in my step.
Now, before you all start, no, I haven't won the lottery or convinced George to leave Amal and run off with me into the sunset.
Nope, I have simply enjoyed a few days relaxation and it has left me feeling like a new person.
I'll be honest, as it had been a while since Darren and I had been away I'd forgotten how much a little break can work wonders.
But last week I learned that a holiday doesn't have to mean a fortnight abroad, it can simply be a few nights away, right here at home in Northern Ireland and it can still leave you feeling great.
So, having opted for a staycation this year as the kids are so young, Darren, Abbie, James and myself packed up the car last week and headed west to Co Fermanagh where we were staying as the guests of the four-star Killyhevlin Lakeside Hotel, outside Enniskillen.
Rather than a traditional hotel room, our accommodation was one of the Killyhevlin's new lakeside lodges, which are situated in the hotel grounds on the banks of Lough Erne.
I'm not sure what I was expecting – having never stayed in a lodge before – but for some reason I was thinking dark and cramped. However, cabin 10, Oak Lodge, proved to be anything but.
While the exterior of the cabin – which is one of 14 on site – was simply beautiful, the interior was impeccable, modern, light and really slick.
Our lodge boasted a beautiful open plan lounge and fitted kitchen, which came fully stocked with all the basic essentials we needed, including tea, coffee, sugar, milk and biscuits.
All the kitchenware, including the plates, were Belleek and the drawers and cupboards contained all those little things that matter, including tea towels, a drying rack and cutlery.
With two ensuite bedrooms, the cabin also came complete with a dishwasher, washing machine and microwave.
However, that aside, it was the brightness of the lounge that took my breath away as the floor to ceiling windows meant the property was flooded with natural light.
Our door opened onto a cute decking area and balcony which offered panoramic and simply stunning views of Lough Erne.
Immediately, our outdoor-loving kids were taking in the surroundings and made some unusual friends – the ducks.
Yes, our little feathery friends, who had initially gathered on a bank below our cabin, instantly bonded with Abbie and James and soon they were up with us getting acquainted.
In fact, each morning the ducks would wait for the kids to wake up and when pulled up the blinds, there they would be, putting their beaks up against the glass, wanting attention.
Our time was mostly spent chilling out and relaxing and when the kids went to bed, Darren and I just lay on the sofas and watched the water, it was so quiet and soothing. We even got a wave from those on board the occasional boat which passed by.
In between, we ate beautiful food in the Killyhevlin and I have to say the staff were fabulous with the kids, especially Majella in the restaurant.
We also visited a soft play centre, took a boat ride around Upper and Lower Lough Erne and basically took it easy.
It was something of a revelation for me to stay in the luxury of Oak Lodge which more than catered for a young family.
Simply nothing can beat the open space, smell of the outdoors and closeness to nature this accommodation has to offer.
We definitely hope to return – and not only to catch up with our little duck pals.
Abbie and James really enjoyed their little break and there were lots of smiles and lots of laughter – not bad memories to have from our first family holiday.
Original Link – www.irishnews.com
Related Posts

Come along and meet the team!
Open Recruitment event 4 May 2022 Come on in and get a feel of how good it is to work…
View post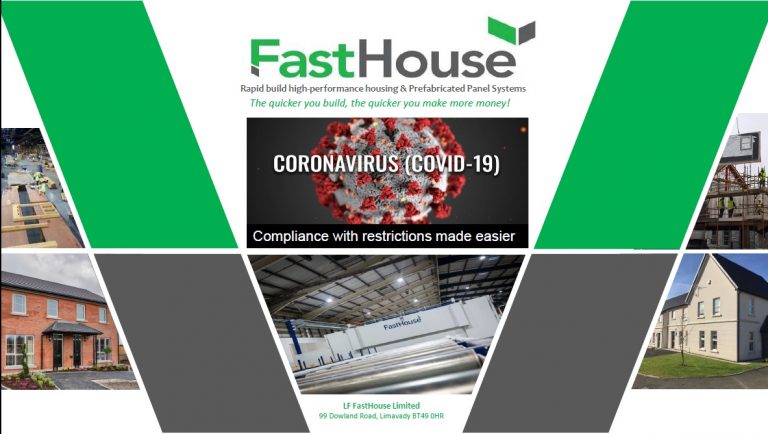 FastHouse new presentation on COVID-19 compliance now available
Cornavirus COVID-19 - Compliance with restrictions made easier The purpose of this presentation is to highlight the challenges that…
View post