External Wall
External Wall
This is the closest we offer to the traditional form of panelised timber frame exterior wall system. It consists of a factory fitted external breather membrane on 9mm minimum of OSB sheeting.
External wall Reflective Breather Membrane
External wall 9mm OSB Sheathing Board
Studs treated C16, all cut ends Treated
Sole Plates Treated Timber C16 with DPC fitted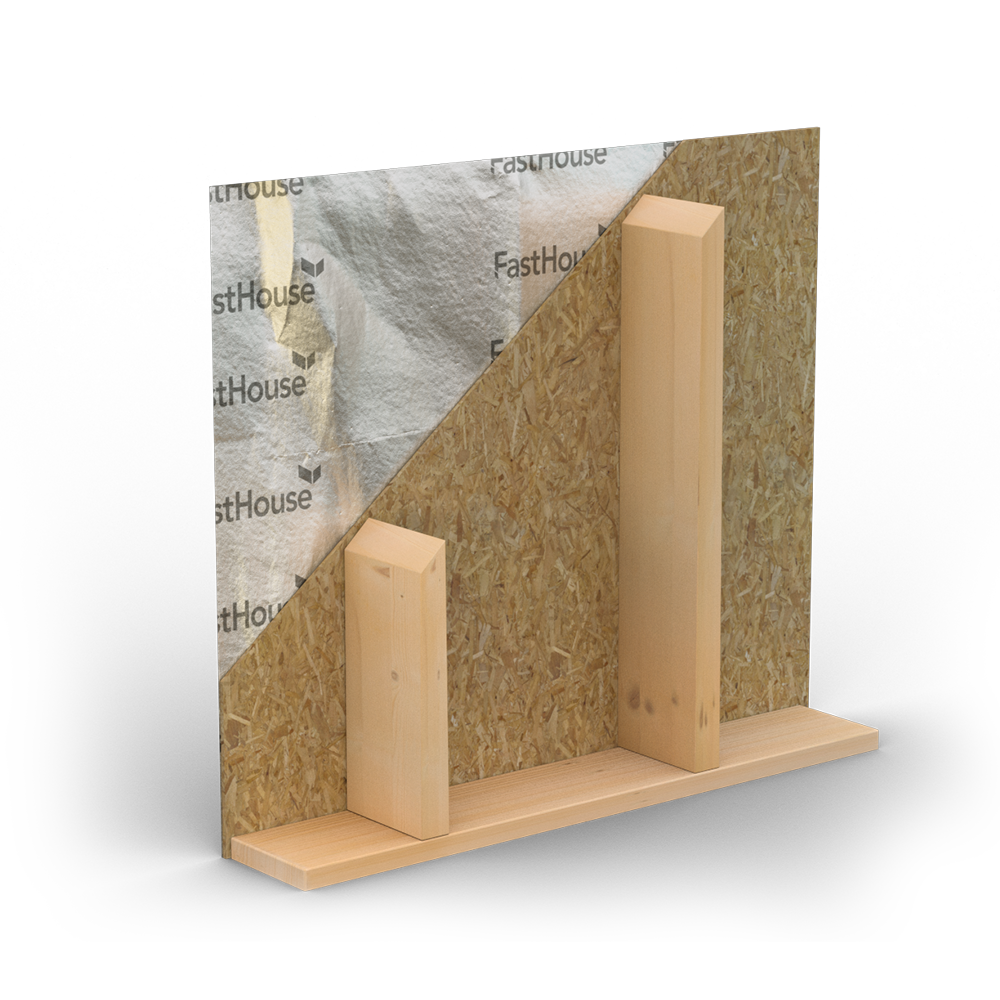 Our company
Why Choose FastHouse?
FastHouse has been developed in response to a market need for high performance, energy efficient and cost effective construction systems which bring the benefits of being produced in factory controlled environment.
FastHouse offer innovative offsite manufacturing solutions to:
Address the shortage of skilled construction labour
Reduce construction time frame and providing certainty to program
Remove the risk of design, materials and workmanship failures
FastHouse products are manufactured in a 200,000 ft2 state of the art, multi-million pound production facility in Limavady, Northern Ireland.
Our Company