Closed System
Floor Cassette
FastHouse floor cassettes are pre-engineered panelised timber flooring cassette systems with multiple joist options. Prepared offsite with 'first fix' carpentry ready for drylining, ours come supplied with both decking board and joists.
Floor cassettes are designed to offer from REI30 in a standard delivery up to REI60 in a compartment floor application. Our floors are also designed in compartment applications to enhance fire and acoustic performance. Depending on the fire resistance requirements, there are different joist options, tested for REI30 and up to REI60 to IS EN1356-2 floors and roofs.
Rigid foil faced PIR insulation on external rim beam of floor cassette
Continuous vapour permeable air barrier membrane wrapped around floor cassette taped to wall
Floor Joists Factory fitted; 3 options of joists available
Decking board factory supplied & fitted.
Plasterboard grounds
Joist Options
We can supply three different joist options. The depths of all joists are determined by the structural engineer dependent upon span.
Solid traditional 220mm floor joists

I-Joist 220mm floor joists

Posi-Joist/ open web 220mm floor joists.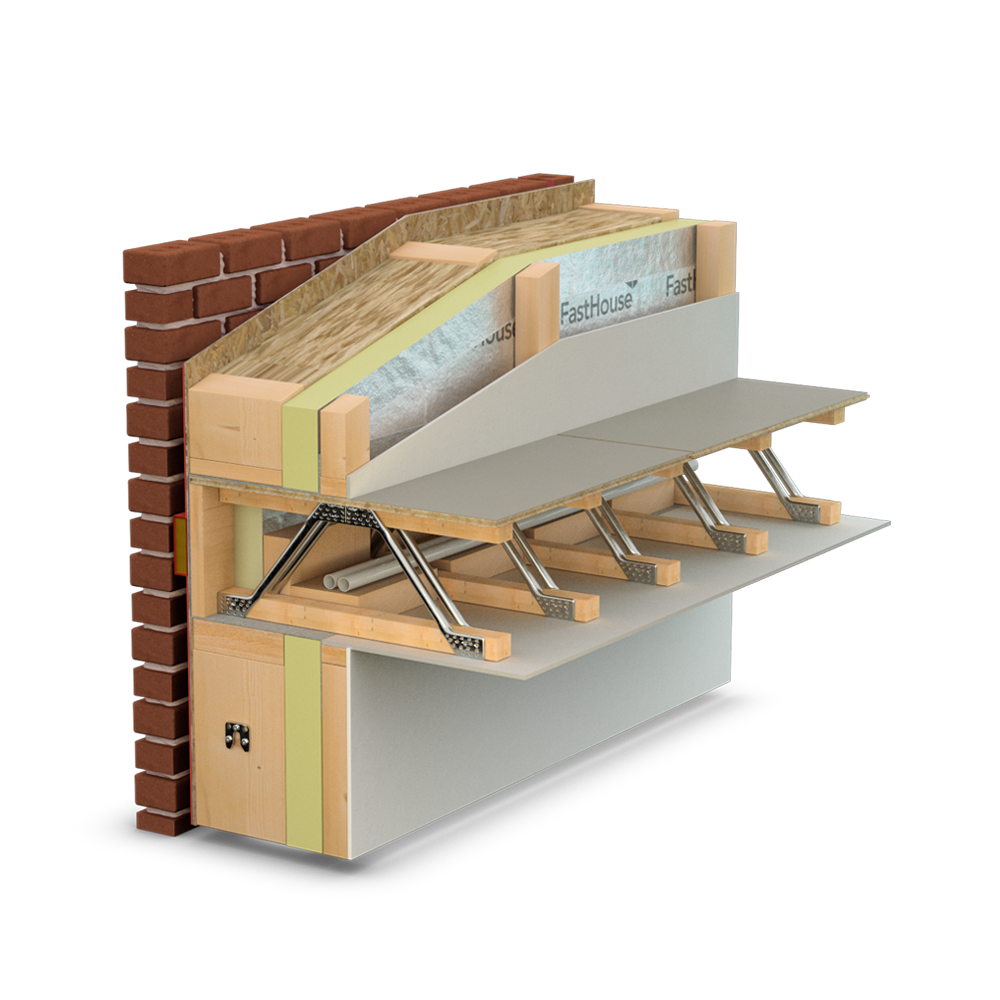 Our company
Why Choose FastHouse?
FastHouse has been developed in response to a market need for high performance, energy efficient and cost effective construction systems which bring the benefits of being produced in factory controlled environment.
FastHouse offer innovative offsite manufacturing solutions to:
Address the shortage of skilled construction labour
Reduce construction time frame and providing certainty to program
Remove the risk of design, materials and workmanship failures
FastHouse products are manufactured in a 200,000 ft2 state of the art, multi-million pound production facility in Limavady, Northern Ireland.
Our Company